CPHx3 #494 Run Review – Red Hats and Black Lungs Christmas Run
Run Review #494 – Red Hats and Black Lungs Christmas Run
成都熊猫捷兔跑步俱乐部第494次跑–红帽黑肺圣诞跑步报告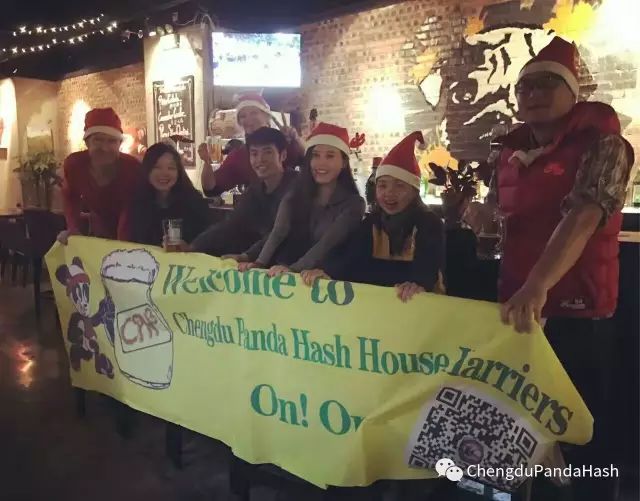 Four hearty hashers showed up on Sunday, December 25th outside of the old Art House on the 2.5 ring road as it crosses the Jinjiang River to run a Xmas Day A to B trail. Red Santa hats were distributed and the air filters masks that were bought were miraculously not needed as Santa had delivered a brief rain the night before which scrubbed the city's air quality to give AQI readings that were the best in the previous five weeks (or was it ten weeks?).
4位Hash的忠实粉丝出现在了我们周日的跑步活动,12月25日在位于2.5环锦江河畔的艺术餐吧开启了圣诞A到B点的跑步活动。我们向大家分发了红帽和口罩,不可思议的是我们为大家准备的礼物并未派上用场,因为圣诞老人施法在前一天晚上为成都了降了一场雨,这让成都的空气质量有了极其明显的改善,应该是一个多月以来最好的(抑或是两个半月以来?)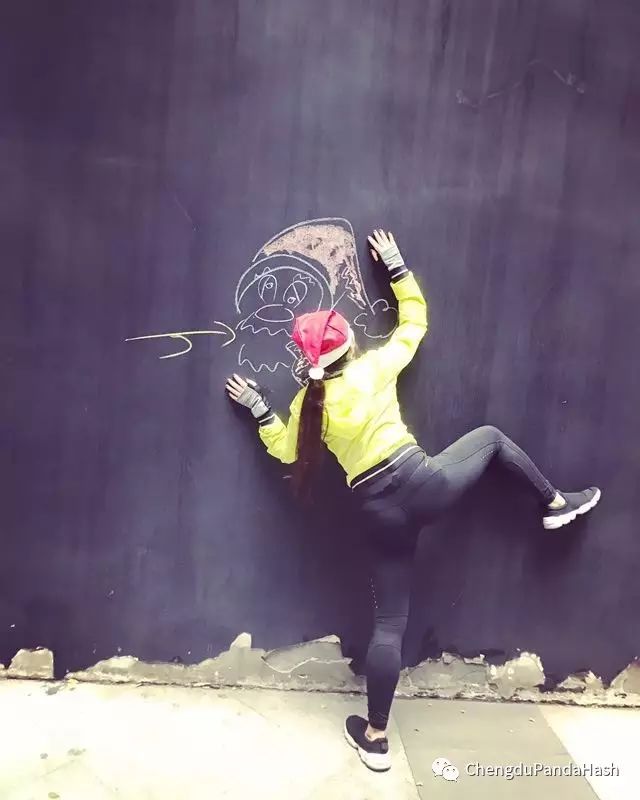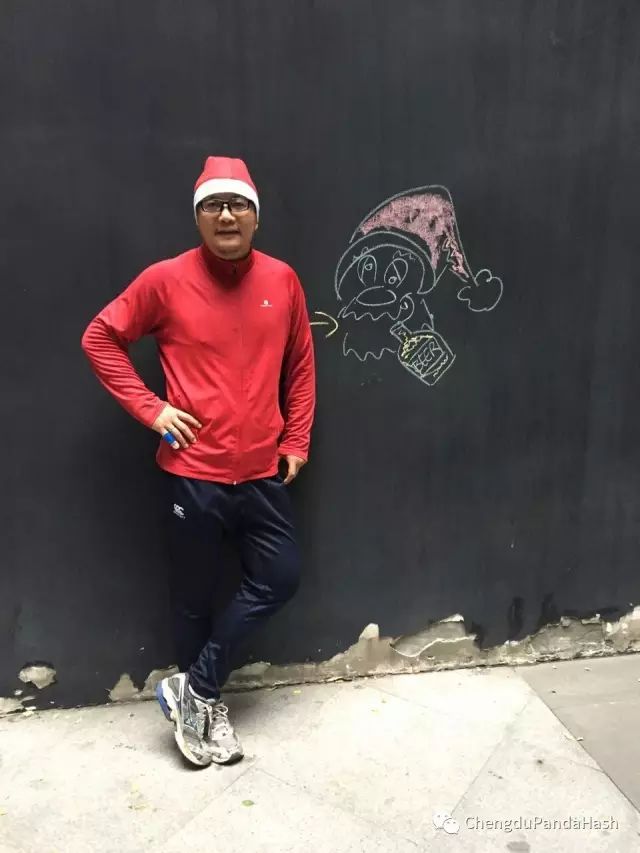 Two groups set off as Four Lips was the lone walker in one 'group' and Pussycat, Just Todd and Just Sabrina made up the running group. They set off heading north along the river, crossing it and meandering through Donghu Park along the river on what turned out to be the best day for city running during the month of December and perhaps the fourth quarter of the year.
两组开始了各自的行程,Four Lips 成了独立大队,而Pussy Cat, Just Todd 和Just Sabrina 组成了跑步组。他们开始朝锦江河的北面行径,跨过并沿锦江来到了东湖公园,天公作美,为城市跑提供了绝佳的条件,这一天应该是12月甚至是本年度最后一个季度空气质量最棒的一天。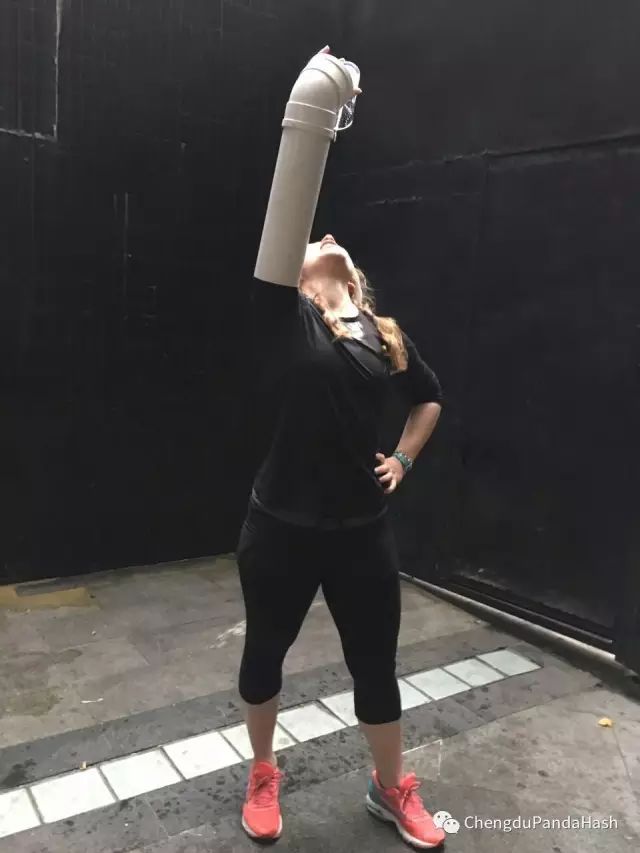 Before exiting Donghu Park in the northeast corner of the property, the walkers and runners met up with Short Steep Shaft who provided a refreshment stop that included shots of Makers Mark bourbon which the lone walker and the threesome of runners hesitatingly choked down before resuming the trail.
走出东湖公园之前,大家同Short Steep Shaft 碰了面,他为大家带来了可口的威士忌,要没这口儿,估计大家就中途歇菜啦!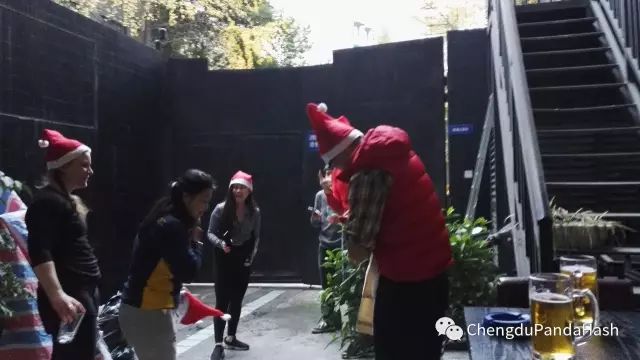 Upon ending the trail at Lazy Pug the four hashers were joined by Short Steep Shaft and Dirty Harry for the 'circle' which became a pentagon with SSS conducting the festivities and morphed into a square, a triangle and a line, depending on how many hashers were on the inside of it!
快到终点懒巴哥餐吧时,四位同Short Steep Shaft 和Dirty Harry 一起集了个合,组成了五边形,SSS主持了并根据圈内人数让五边形变成方形、三角形和一条线。神奇啊!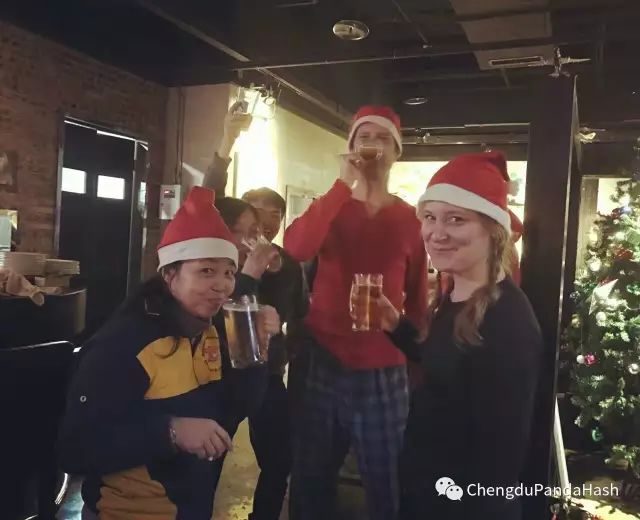 There were many charges handed out during the circle as everyone was consumed with the spirit of giving. Another thing that was also consumed in great quantity was the draft Tiger beer which was sipped, chugged and splashed as every participant was given the opportunity to show off with the drinking pipe.
在此过程中有很多被罚的情况,这是因为大家都情绪高涨。还有大家消耗了大量的虎牌扎啤,除了喝以外,各位都展示了通过长臂如何将啤酒送入口中和鼻中。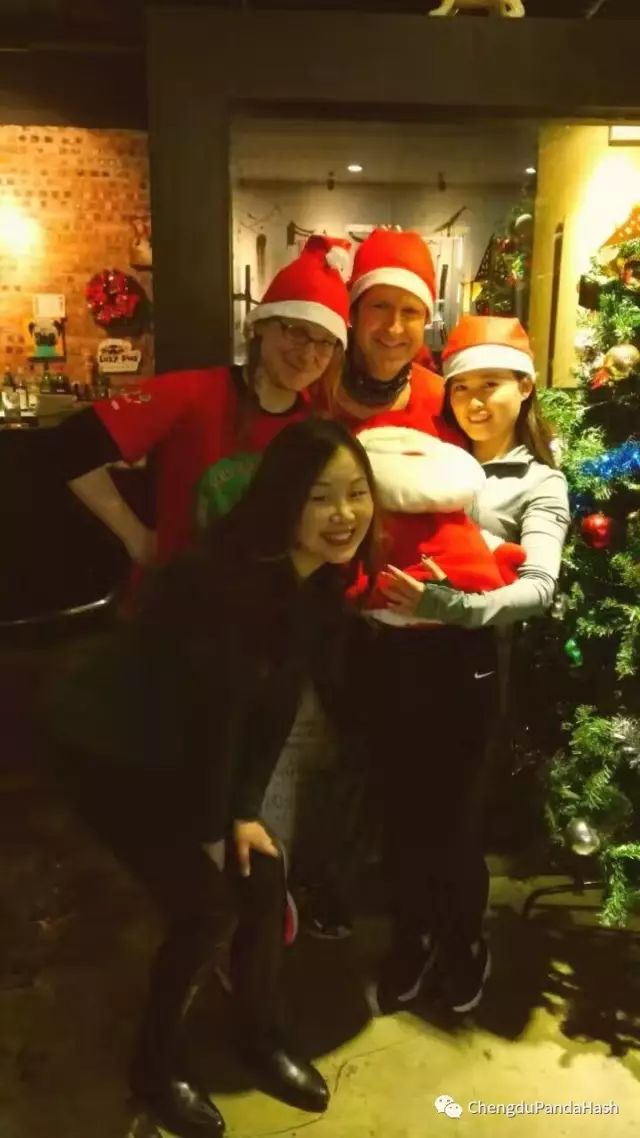 After the circle was concluded, the drinking slowed to a less feverish pitch and an excellent meal of South Indian cuisine was enjoyed by all at the untraditional Christmas dinner.
集合环节结束之后,喝酒的速度减了下来,与此同时懒巴哥餐吧为各位提供了美味的印度餐,我们的圣诞真是堪称非主流啊!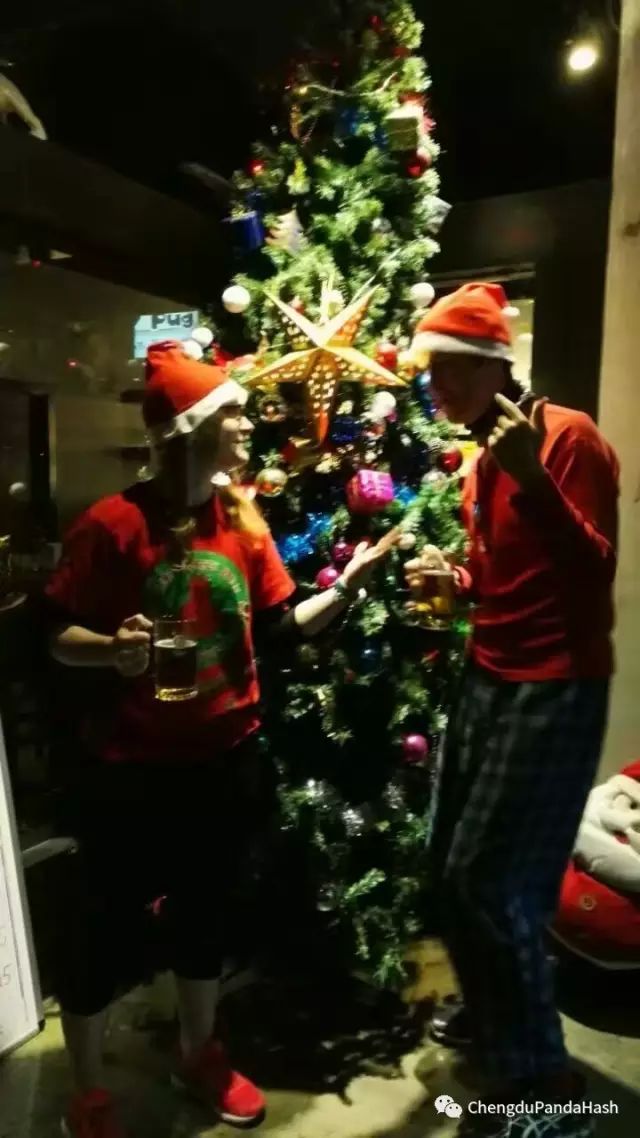 See you all at Run #495 – the New Year Resolution Run!
各位新年见!欢迎大家参加我们的495次跑!


On! On!
About Chengdu Panda Hash to Host the 16th All China Nash Hash
关于成都熊猫捷兔俱乐部之第16届全国Hash跑
Registration fee for early birds (before Jan 1, 2017) is RMB750.00, then before Feb. 1, 2017, the fee will be RMB800.00, after that the price goes to RMB1,000.00. For those who want  goody bags, please do the registration before Feb. 16, 2017, otherwise we cannot guarantee that you can get it 
关于注册费用,本年度注册的费用用750元人民币,明年1月注册的费用为800元人民币,2月注册的费用为1000元人民币,请需要包的各位务必在2月16日前注册。
活动链接
长链接

https://yoopay.cn/event/chengdupandahash 

短链接

http://t.cn/RcifdTz

微信订阅号专用链接

https://yoopay.cn/event/chengdupandahash?mode=DY